Apple has confirmed to the BBC that it has shut down the most popular Quran app in China at the request of authorities.
The Quran app is available on the App Store worldwide and has nearly 150,000 reviews.
The company says Apple has removed the app from its App Store at the request of Chinese authorities. Apple Censorship, the website that monitors Apple's App Store worldwide, was the first to learn about the app's deletion.
When contacted for comment, the Chinese government did not respond.
China's ruling Communist Party recognizes Islam as a religion within the country.
However, China has been accused of human rights abuses, even of genocide of Uighur Muslims in Xinjiang province.
When contacted by Apple, it asked the BBC to refer to its human rights policy for direct comment, stating: 'We are bound to follow local laws, and sometimes such complexities. There are issues that we do not agree with the governments.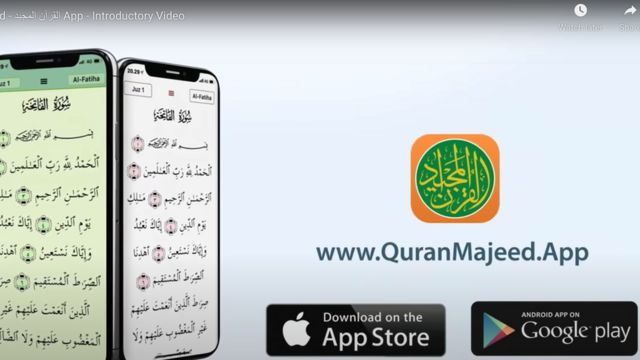 However, it is not clear what rules Apple has violated in China. The Quran app says about itself that 35 million Muslims around the world trust it.
"According to Apple, our app, the Quran, was removed from the App Store in China because it contained illegal content," said app developer PDMS in a statement. "We are trying to contact the Chinese cyberspace administration and other authorities to resolve the issue," the company said. According to the company, one million people in China used its website.
Last week, Apple and Google removed a voting app created by Russian opposition leader Alexei Niwalne.
Russian authorities have threatened to fine both companies if they do not close the app. The app told users who could remove the ruling party's candidates from their seats.
China is Apple's largest market, and the company's products rely heavily on Chinese-made products.
US political leaders have accused Apple chief executive Tim Cook of hypocrisy, saying he criticizes US politics but remains silent on China.
Tim Cook criticized former President Trump's 2017 decision to ban seven Muslim-majority countries.
He is also criticized for meeting with the Chinese government on the issue of censorship and not openly condemning the treatment of the Muslim minority.
The BBC also contacted the creators of the Quran app, but they did not respond.
Another popular religious app, the Olive Trace Bible app, was also shut down in China this week, but Apple says it was the company's own decision.
Olive Tree also did not respond to a request for comment.
On Thursday, Microsoft announced that it was shutting down its LinkedIn network in China as it became increasingly difficult to comply with Chinese regulations.
The decision was made following questions he was facing after blocking the profiles of some journalists on the career networking site.