Prime Minister Imran Khan will pay a two-day visit to Moscow on February 23 and 24 at the invitation of Russian President Vladimir Putin, the first visit by a Pakistani leader to Russia in 23 years. Experts consider this visit very important in the current global and regional situation.
Prime Minister Imran Khan's visit to Moscow comes at a time when tensions between the West and Russia over Ukraine seem to be at an all-time high, and Russia's rebel-held areas in eastern Ukraine have been liberated on Monday night. This has been steadily rising since the announcement of the decision to recognize the states.
Accompanied by Prime Minister Imran Khan, the high-level delegation will also include members of the Cabinet. It may be recalled that Prime Minister Imran Khan was invited to the visit by Russia during a telephone conversation between the leaders of the two countries before the Ukraine conflict.
According to a statement issued by the Pakistan Foreign Office, the two leaders will review bilateral relations during the visit and also discuss cooperation in energy projects.
In addition, regional and international issues will be discussed, including Islamophobia and the situation in Afghanistan.
The Prime Minister will also visit a mosque in Moscow. Apparently, Prime Minister Imran Khan's visit will dominate the economy and trade agenda, but experts believe that the political message of this visit will resonate more.
Pakistan has been in the US camp during and after the Cold War, and in that sense, Prime Minister Imran Khan's visit is being seen as a sign of change in this historic direction.
This is also an indication that Pakistan is now interested in multinational policy instead of being attached to a single country.
In particular, it wants to expand ties with the major powers in the region in the hope that it can use its potential as a trade and energy corridor to improve its economy.
The critical situation in the region and the visit to Russia
However, Prime Minister Imran Khan's visit to Moscow comes at a time when tensions between the West and Russia over Ukraine are rising. Observers believe that this could be an indication that Pakistan is trying to become part of an anti-US and anti-Western alliance.
On the other hand, Pakistan also has good relations with Ukraine and this visit may also affect the relations between Pakistan and Ukraine.
Timur Khan, an expert on Russian affairs at the Islamabad Institute of Strategic Studies, believes that Pakistan must have taken its allies into confidence before announcing the visit.
He says: "But this visit is taking place at a very critical time when all of Russia's attention and resources are focused on the Ukraine conflict. This is not the best time for this visit. Expect media attention, she will not get it.
He added, "Although this visit proves that Pakistan is trying to diversify its foreign policy and does not want to support a single camp, as we have seen in the past, the timing of this visit It's possible that this could lead to the wrong signals.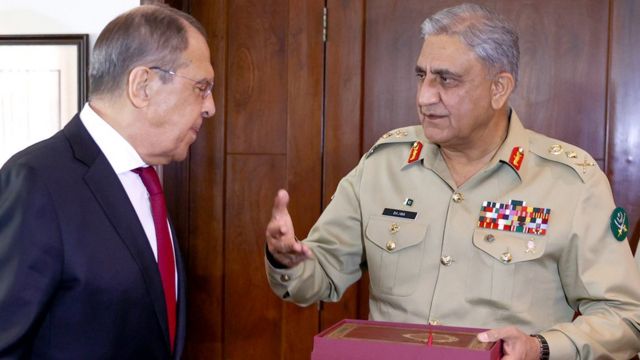 Trade relations
Timur Khan highlighted the importance of trade and energy sectors in the context of Prime Minister Imran Khan's visit to Russia.
"During the Prime Minister's visit to Russia, the agreement on the Pakistan Stream Gas Pipeline project is being given much importance," he said.
The 1100 km long pipeline from Karachi to Kasur in the Pakistan Stream Gas Pipeline project, formerly known as the North South Pipeline, has the capacity to carry 12.4 billion cubic meters of gas annually.
The agreement was first signed in 2015, under which Russia would build and operate the project for 25 years, after which it would hand it over to Pakistan.
However, the agreement was renegotiated under Imran Khan's government. The project has now been renamed the Pakistan Stream Pipeline and its partnership structure has been designed in such a way that the project is not affected by US sanctions on Russian companies.
Pakistan's share in the project will be 74% and the project will cost a total of 3 2.3 billion. According to local media reports, a Russian delegation recently held talks with Pakistan on tax breaks.
Pakistan is facing energy shortage and especially in winter there is shortage of gas across the country. In this case, the Pakistan Stream project can help solve this problem.
As far as Russia is concerned, experts believe that Russia will not benefit immediately or directly from this agreement. According to experts, Russia's involvement in this project seems more strategic than commercial.
In addition, during the visit of Prime Minister Imran Khan to Russia, agreements on cooperation in the fields of aviation, customs and transport are expected to be signed.
Political analyst Dr. Hassan Askari Rizvi said that relations between the two countries have improved but the two countries have taken small steps which are symbolic.
"Both sides have expressed goodwill, but nothing has been achieved in terms of economic co-operation," he said.
According to Dr. Hassan Askari Rizvi, "Cooperation between Pakistan and Russia will never be at the level that Pakistan has with the United States and China. Can pay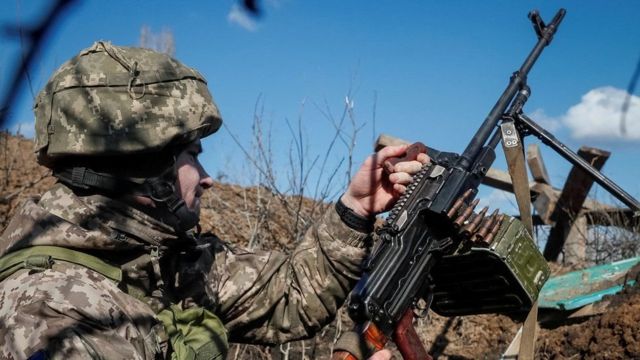 Political and security reasons for the visit
While Pakistan is trying to establish a better economic partnership with Russia, Moscow is interested in establishing security relations with Islamabad.
According to Timur Khan, an expert on Russian affairs, when Russian President Vladimir Putin lifted unilateral sanctions on Pakistan in 2014, it helped bring the two countries closer.
Former rivals have signed a defense agreement, after which Russia agreed to sell four Russian-made Mi-35M combat helicopters to Pakistan.
Since then, defense co-operation between the two countries has increased. The two countries have come closer since the departure of the United States and NATO from Afghanistan.
Timur Khan understands that "Pakistan and Russia share a common vision for the future of Afghanistan. They wanted foreign forces to withdraw from Afghanistan but at the same time the presence of terrorist groups on Afghan soil is for both countries." Cause trouble
"Both countries are on the same page regarding drug trafficking from Afghanistan. Pakistan and Russia share a common position on the Afghanistan Intra-Dialogue, and both countries support the Trica, the Quad Group, the Moscow format and the Istanbul Process on Afghanistan.
According to analyst Timur Khan, the improvement in relations between China and Russia is also helping to bring Pakistan and Russia closer.
Pakistan-Russia relations, when did it happen?
Pakistan and Russia (former Soviet Union) established diplomatic relations on May 1, 1948. Pakistan soon joined the US military alliance that lasted until the end of the Cold War
The Soviet Union voted against Pakistan's interests on every issue, including Kashmir, in international forums
When the Soviet Union invaded Afghanistan in the 1980s, Pakistan joined the United States in the war to defeat the Soviet Union.
After the defeat of the Soviet Union in Afghanistan, when the United States imposed sanctions on Pakistan, Pakistan tried to improve relations with Russia, but these efforts were not successful.
When the Chinese-led SCO emerged in 1996, Pakistan saw it as an opportunity to get closer to China and Russia.
In 1999, Pakistan's Prime Minister Nawaz Sharif visited Moscow
Relations between Pakistan and Russia have improved since 2010 after the US Indo-Pacific strategy was unveiled.
The Pakistani army chief visited Moscow for the first time since the 2010 summit of Russia, Pakistan, Afghanistan and Tajikistan.
In 2010, the Pakistan-Russia Trade-Economy, Scientific and Technical Cooperation Agreement (IGC) was signed.
In 2014, the two countries signed a defense cooperation agreement. Since then, relations between the two countries have been improving
Under the agreement, Russia lifted unilateral sanctions on Pakistan and Pakistan agreed to a deal for four Russian-made Mi-35M helicopters.
In 2015, Russia signed a plan for a North-South gas pipeline from Karachi to Lahore
In September 2016, the two countries participated in a joint military exercise in Khyber Pakhtunkhwa for the first time
In June 2017, the Prime Minister of Pakistan and the President of Russia met. In November of the same year, the Pakistani Prime Minister met the Russian President in Sochi
In 2018, the Pakistan-Russia Military Advisory Committee was set up, which opened the way for the training of Pakistani Army officers in Russia for the first time.
In 2019, Russia participated in the International Defense Exhibition and Seminar (Idea). Russia participates in multinational naval exercises
In 2019, Prime Minister Imran Khan held informal talks with the Russian President during the SEO meeting in Kyrgyzstan.
In 2021, Russian Foreign Minister Sergei Lavrov visited Pakistan. During the visit, the Russian Foreign Minister met with Prime Minister Imran Khan, Foreign Minister Shah Mehmood Qureshi and Chief of General Staff Qamar Javed Bajwa.
In 2021, Pakistan and Russia signed the Pakistan Stream Gas Pipeline (formerly North-South Gas Pipeline). 1100 km long pipeline from Karachi to Kasur is being laid on BOT foundations
In the year 2021, a meeting of Russia-Pakistan Military Advisory Committee was held after which the troops of Pakistan Special Forces took part in the anti-terrorism exercise, Druzbha VI.
In the past several months, there have been several contacts between the leaders of Pakistan and Russia. In January 2022, Prime Minister Imran Khan had a telephone conversation with President Vladimir Putin and praised President Putin's stance on Islamophobia.

A new statement issued by China and Russia in a joint statement issued after the opening ceremony of the Beijing Olympics mapped out a new dimension of relations between the two countries. ۔
Timur Khan believes that Pakistan can act as a bridge between Russia and China.
In 2018, a joint military advisory committee was set up between Pakistan and Russia, which for the first time opened the door for military training of Pakistani military officers in Russia.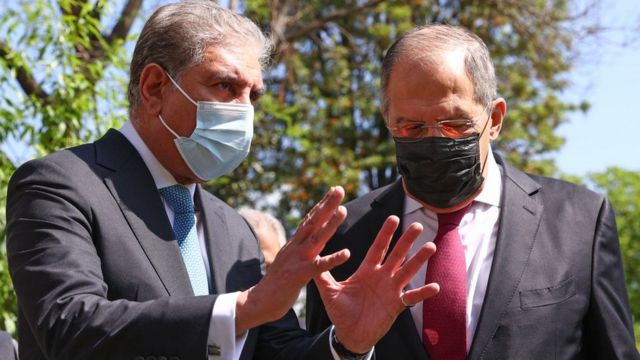 The two countries have conducted a number of joint counter-terrorism exercises involving the Pakistan Army's Special Services Group.
The head of Russia's foreign intelligence agency visited Pakistan a few months ago to attend a meeting of the region's intelligence chiefs.
Now that US aid to Pakistan is dwindling, experts believe that in the future, Pakistan may buy arms from Russia, which is cheaper than the United States and better in quality than Chinese weapons.
President Putin's statement regarding Islamophobia was well received in Pakistan. Speaking at a conference in December, President Putin said that insulting the Prophet of Islam was "a violation of religious freedom and a violation of the sacred sentiments of the followers of Islam."
Prime Minister Imran Khan welcomed President Putin's message in a Twitter message.
Experts say Putin's remarks were viewed with favor in Pakistan, which has temporarily boosted goodwill in both countries.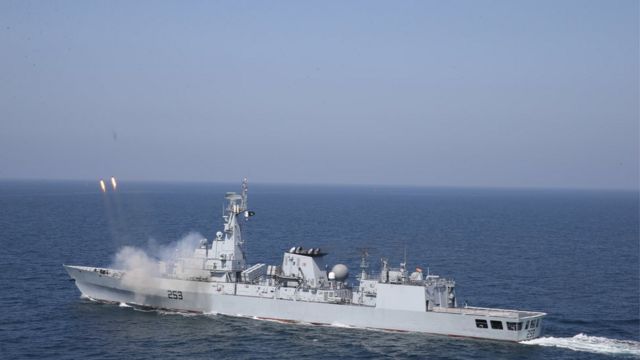 Indian element
Timur Khan, an expert on Russian affairs, believes that the growing rapprochement between Pakistan and Russia will not make any difference to the special relations between Russia and India.
"India is the second largest market in the world and every country is interested in the Indian market," says Timur Khan.
"Improvement in Pakistan-Russia relations will not affect Russia-India relations and Russia will maintain relations with India and will not enter into any agreement with Pakistan that would allow it to enter into an agreement with India," he said. Relationships are bad. '
Timur Khan says that the relations between Pakistan and Russia cannot be compared with the relations between Russia and India. Bilateral trade between the two countries is آ 8 billion, while trade between Pakistan and Russia is only 150 150 million, which is nothing compared to India.
India and Russia have pledged to increase bilateral trade to 30 30 billion by 2030. During President Putin's visit to India last year, 28 agreements were signed, including one for the manufacture of 600,000 guns for the Indian Army.
Last year, Indian Defense Minister Rajnath Singh said that India intends to spend 130 130 billion over the next seven to eight years to modernize its security system.
Timur Khan believes that since Russia is the largest supplier of arms to India, Russia will be the largest stakeholder in India's security system innovation program.
Timur Khan thinks that it is possible that Russia has assured India that warmth in relations with Pakistan will not be at the expense of relations with India.
Nevertheless, on the eve of Prime Minister Imran Khan's visit to Moscow, there may be some rhetoric from India to keep up the pressure on Russia.
Global perspective
But the question arises as to why Russia, if it prioritizes its relations with India so much, is taking the risk of being close to India's rival Pakistan.
Analyst Dr. Hassan Askari says that in order to understand this, we need to consider the changes taking place in the region. "Russia is showing pragmatism," he said.
Dr. Hassan Askari says that India and Russia are looking for new opportunities for themselves. India began exploring relations with the United States and Europe in 2000.
"Russia is doing the same thing. He is looking for new partnerships, keeping in mind his political and economic aspirations.
"The dynamics of regional and global politics are changing," he said. Russia faced economic difficulties after the collapse of the Soviet Union, but now it is ready to re-emerge as a world power.
"While India and the United States have become allies to prevent China's growing influence in the Asia-Pacific, Russia justifies a slight inclination towards Pakistan."
Dr. Hassan Askari believes that Pakistan had hoped that the Biden administration would not treat its old ally Pakistan as it had treated its predecessor, but this has not happened.
"Pakistan has realized that it cannot be part of a single bloc and needs to change its foreign policy in the region. Pakistan still values ​​its relationship with Washington, which is very old and deep, but it does not want to "put all the eggs in one basket."
According to him, Pakistan has strengthened its relations with China and now Pakistan wants to see the possibility of enhancing relations with Russia.
Dr. Hassan Rizvi believes that tensions and mistrust between Washington and Islamabad have created a vacuum that Beijing has filled, and now Russia is moving forward to fill that vacuum.
"Pakistan and Russia have taken some small steps to build trust but apart from that no major progress has been made in the cooperation between the two countries so far. In this context, Prime Minister Khan's visit to Moscow is very important, which can lead to great progress.